There's no mystery as to why I love riding boots. I haven't just been loving them lately, I've been loving them since I was a child.
At age 8, I started riding horses. I think I liked the outfits more than the riding. I loved horses, but really loved putting on my boots, riding pants, and helmet.
Fast forward a couple decades later and I'm so glad riding boots are in style. Here are some of my favorites!
I actually ordered those Unisa boots from DSW and they should be arriving this week! I've never heard of this brand, and would usually try on boots in the store... but with the holidays and new job, online shopping sounded so much more appealing.
Do you have a favorite boot? I want to know!
Linking up with the lovely girls @ Loving Lately!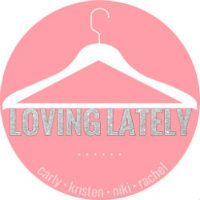 Check out my guest post at Adventures in the Fort to see what's in my purse!