I'm linking up for Sunday Social again this week!
1. What is your favorite fall activity?
Pumpkin patch, apple picking, making fall desserts!
2. Do you follow a football team? If so, which one and why?
Washington Redskins!
Well... I'm from Maryland, that's why. Yes, Maryland has its own football team (the Ravens) but a true Marylander roots for the Skins :) They're the OG's of the DC Metro area. Also, Chris is a HUGE Redskins fan so how could I not be?
Skins shirt Chris got me last year
3. What is something fun about fall in your area?
Everything's haunted! There are ghost tours everywhere in Maryland and tons of old stories about haunted places. Chris and I are going to the haunted pub crawl in Annapolis soon (it was his birthday present!) and I am so excited. MD also has great orchards and haunted forests all over! It's also gorgeous with the leaves changing during fall.
4. Fav fall outfit staples?
Boots boots and more boots! Also, layering! I layer in the summer anyway because I'm always freezing cold. Fall just lets me layer without people giving me weird looks for wearing long sleeves 24/7.
For example... I could live in this outfit the whole fall season (and winter)
5. Things you are looking forward to most about the upcoming fall season:
Everything I talked about above!
Also, I'm taking a trip with Chris to California to see family sometime in October/November. My grandparents, brother, uncle and aunt, and Chris' brother and sister-in-law all live out there. I spent a lot of time there growing up it feels like a second home. I can't wait to visit!
6. Favorite Fall Holiday? Traditions?
Agh it's a tie between Halloween and Thanksgiving! Both are so fun... candy, food, and family..what could be better?
Chris' jack-o-lantern last year. Quite frightening...
Usually I'm not too excited for fall but writing this kind of made me accept that it's coming whether I like it or not! And I'm going to choose to like it!
Football, food, friends, family, holidays, and travel... bring it on!!!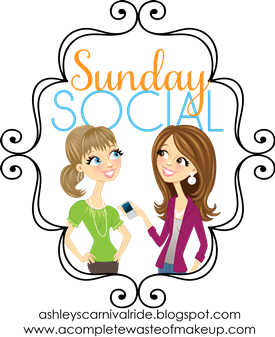 Welcome to my new readers!
I hope you stay a while and am so glad you're here.
Have I mentioned how much I've enjoying making new friends from blogging? You all are the best!